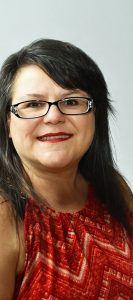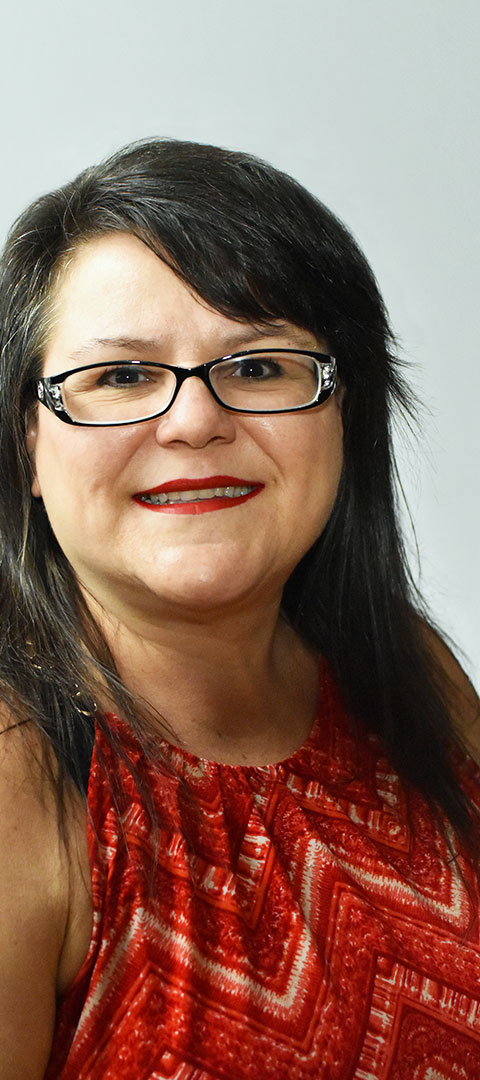 Jocelyn Eisert
CHIEF EXECUTIVE OFFICER
Jocelyn is a highly organized facilitator with more than 15 years experience coaching, facilitating, teaching, training and guiding entrepreneurs through business startup and development.
She believes in promoting local resources and designing content that meets the needs of each business and project. She has worked to build capacity within our region through supporting groups, communities and industry partners and engaging with people and new ideas.
Ms. Eisert has played an integral role in the design and development of most of the programs offered by Bizzybody. The passion and work ethic of Jocelyn contributes to the impacts the programs have and the journeys of the participant's life. Seeing the achievements of others brings joy and happiness to her spirit.
Jocelyn looks forward to working alongside a new team to refresh materials with updated trends utilizing innovative ways to share knowledge after a universal pandemic.
Over the years she has also organized or been involved in a number of community initiatives and programs, including work with Northern Health, First Nations Health Authority, and the Fort St. John Community Arts Council.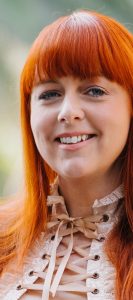 Christy Jordan-Fenton
CHIEF CREATIVE OFFICER
Christy Jordan-Fenton is best known as the author of four award winning children's books about Inuvialuk elder Margaret Olemaun Pokiak-Fenton, and her time at an Indian Residential School, to include the bestselling Fatty Legs.
For more than a decade she gave over 100 presentations internationally on residential school history for audiences K-12, and for the public, and facilitated numerous professional development workshops for educators at all levels, internationally. She also helped to develop numerous school curriculums centered around Fatty Legs and she and Margaret's other books, for schools across Canada and the US. She has facilitated workshops/ delivered talks for such prestigious organizations as USBBY, IBBY, AKLA, Feria Internacional del Libro la Habana, IRSCL, Amnesty International Canada, BCTF, the TRC, and numerous writers' festivals and teachers' conferences.
In addition Christy has been an Aboriginals Mastering Entrepreneurship facilitator (AbME), and has taught essential skills and tourism programs primarily for cohorts facing a variety of barriers. She is a business and employment coach with a focus on Indigenous and New Canadians.
Christy also specializes in brand storytelling, to include concept development, vision crafting, strategic planning, and copywriting, and has worked with visual and musical artists such as Keith Secola (Anishinabe), Garry Oker (Dane-zaa), and Mike Holden (Saulteau-Cree).
Her current passion is with the TIDE (Technology in Indigenous-Designed Experiences) and HIDE (Hospitality in Indigenous-Designed Experiences) tourism programs she has developed around virtual tourism and in-person experiences respectively, where she can utilize her abilities to coach and mentor cultural storytelling and translate cultural realities into international experiences.
In a former life she has been an infantry soldier, a bareback bronc rider, a wild pig farmer, and a wilderness survival instructor (having worked for Job Corps to develop a leadership challenge program that was later implemented nationally throughout other US Department of Labor Job Corps centers). She has lived in Australia, South Africa, and the US. She studied Peace, War and Diplomacy at Norwich University, military college of VT, where in addition to her regular academic schedule, she attended leadership and facilitation classes, and was the second in command of the university's Special Operations Company. She has a master's diploma from UPEACE in Human Rights and Forced Displacement, and is a certified Rule the Room trainer in Virtual Training Mastery, Curriculum Development, and Adult Education, and is nearing completion of a certificate in Adult Education from the Canadian College of Educators.
Christy is part of the Vital Voices sisterhood, having completed a VV Lead fellowship that provided training in such areas as Human Resources, Measuring and Communicating Social Impact, Leading and Managing Social Enterprises, Advocacy for Social Impact Leaders, Essential Skills, Public Relations, and more. She has recently completed a VV Scopeathon where she received mentorship from Johnson & Johnson innovators to help develop a plan to address community needs gaps.
Having been raised part of her life by a Cree-Metis survivor of Île-à-la-Crosse Residential School, Jordan-Fenton is passionate about mentoring her three Inuvialuit children toward being change-makers who embody cultural pride and carry on the work of their late grandmother Margaret Olemaun Pokiak-Fenton. As part of the Yellow Thunder Sun Dance family of the Kanai Blackfoot, she has raised her children in ceremony, and continues to work toward carrying herself in a good way for her family and her community.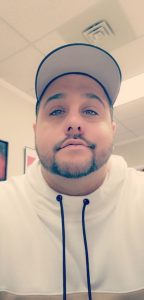 Travis Fleet
OFFICE COORDINATOR
Travis Fleet Is a member of the Metis Nation, born and raised in Fort St. John, BC and has recently moved back. He joins the Bizzybody team with years of Hospitality experience, and a heart that is wide open to helping others. Travis's passion comes in forms of Food - He loves to cook and feed others. He is the Office Coordinator at Bizzybody.  Travis has completed the Business Essentials Program in 2021 and is a valuable asset to the marketing, sales and administrative teams. When not working, Travis spends time with his family either in the kitchen or just around the fire.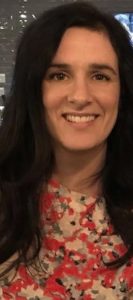 Kimberly Chapple
CHIEF FINANCIAL OFFICER
Kimberly Chapple was born and raised in Fort St. John with strong family values and work ethics. She holds a bachelor of Arts Degree from the University of Victoria and proud of her accomplishments. Kimberly has worked in administrative field for the oil and gas sector as well as the construction industry for over 13 years.
She has a well-deserved reputation of excellence in providing smart, sensible, and cost-effective services with business solutions for all clilents. Her main goal is to help small to medium businesses move forward in the growing energetic city of Fort St. John and surrounding areas.
New to the Bizzybody team, Kimberly brings a wealth of financial knowledge and industry resources with her. She is a mother of two beautiful children and enjoys spending time with friends and family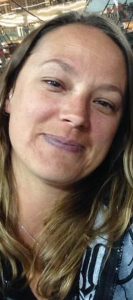 Kim Morrison
OFFICE MANAGER
Kim Morrison is the Office Manager and Program Coordinator at Bizzybody Enterprises and brings to the team a wealth of knowledge of the oil and gas industry as well as customer service an administration. Her level on integrity and her commitment to the team really proves that she loves to help people on their journey.
Kim was born and raised on Vancouver Island has called Fort St. John home for 16 years. She is a mom of three beautiful kids, son Kody (wife Emily) and daughters Kaitlynn and Chloe. Kim enjoys spending time with her children and loves camping, long drives and has a great sense of humour.
Do you want to find out more about how Bizzybody Enterprises and the Bizzybody Training Centre can help your business, group or organization? Contact us today by phone, email or by filling out the form below.
CALL MONDAY - FRIDAY: 9AM-4PM